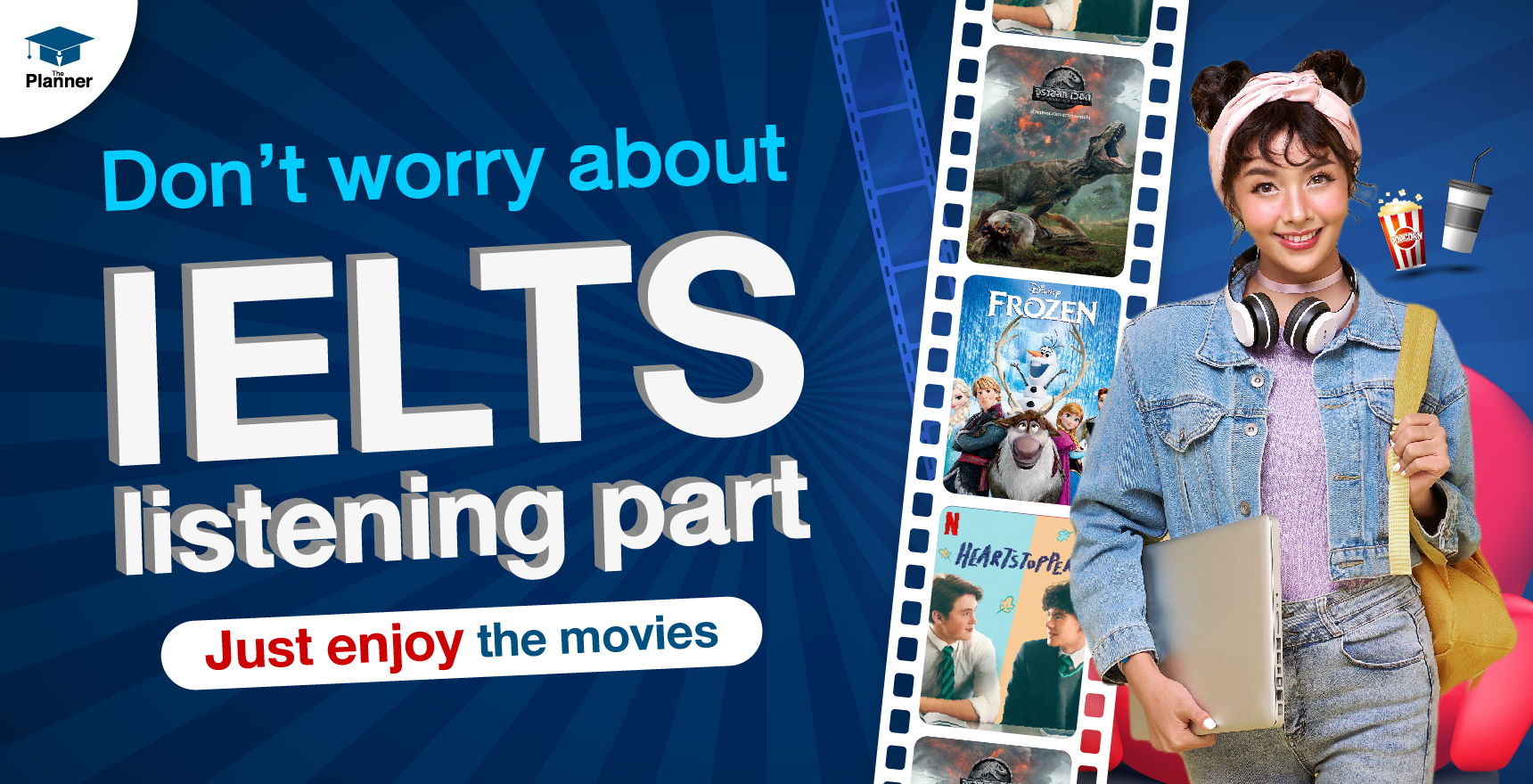 You won't just study grammar if you want to be proficient in English. But when learning grammar, you should never forget to practice speaking and listening in English. People spend a lot of time studying English, but their proficiency is poor because it is the wrong way to learn. You will be able to converse in English if you have the communication skills mentioned above. So what should we do to improve our speaking and listening skills in English? How can I communicate with foreigners without feeling embarrassed? Check out the articles below.
Due to their lack of experience with English listening, many young people fear the IELTS listening section. So I'll explain how to use entertainment to help with speaking and listening practice today. So we can improve both our speaking and listening abilities at the same time. You cannot just use both commands in the classroom. However, you can practice your English wherever. There are a lot of original ways to learn.
We are assisting you in a more enjoyable self-study of English.
While you watch movies or television shows, listen to music, or converse with foreigners. I'll encourage everyone to watch movies or series to improve their listening and speaking English skills in this article. Watching movies or series can help you practice listening to English. Because for learning any language, if we are more creative with learning, we will see that learning becomes more accessible. In addition to tutoring IELTS, studying IELTS effectively at The Planner Education. Today will relax everyone from the stress of the IELTS listening part.
The first is a cartoon that everyone may have seen, such as Frozen, or even if you haven't, you'll need to listen to the song "Let it go," which has been in the top 10 for a while. Another tale that is excellent for practising listening is  Frozen. Because in addition to the entertaining plot, the characters have a solid interaction, and after watching the story, you will have ideas. The tale continues to use simple, conversational words that make it simple to practise listening. Suitable for relaxing viewing.
The second is a coming-of-age story, like Heartstopper. This story centres on the lives of a perplexed teenage student and gender equality and many other adolescent concerns. Because the words and phrases used by the characters in the narrative are things that people use in ordinary conversation, I can assure you that this story is very receptive to practice.
And the last movie, Jurassic, promises entertainment, and multiple sequels have already been released. So what would the world be like if dinosaurs still roamed the earth? This one will be missed by anyone who likes both science and adventure. You can practice listening to the story and the chapter with the intriguing lines and scientific terms for us to remember, in addition to taking pleasure in the excitement of the story.
It's over with the introduction of all three stories. Everyone wants to be afraid of the IELTS listening part. Try to practice relaxing your brain by watching movies. Listening skills and speaking skills require at least three practice sessions.
–  First, practice listening to get familiar with the ears. You may not understand the content of that matter much. But it doesn't matter because this is the first time. And we can write down the words that are difficult to find on paper.
– The second time we will listen more slowly. First, listen to short to long sentences one by one. Then, listen and understand the meaning of that sentence by grabbing the keyword and trying to pronounce it along.
–  The third time, we turn on the sub in English to try and see how much we understand the meaning. Which word is the first of two you can't hear? We emphasise writing two to three times to remember for a long time. These methods will help us both practice listening skills and practice pronunciation skills as well.
We understand how important studying is, let us be a part of your bright future.
See what courses are the best for you: GED | IGCSE | A-Level | SAT | IELTS | TOEFL-MUIC | CU-TEP | TU-GET | GSAT | CU-ATT | CU-ATS | BMAT | ACT | IB
Are you ready to catch your dream with us?