Course
GED, IGCSE, A-LEVEL, SAT, IELTS, AP, IB, TOEFL, TOEFL-MUIC, CU-AAT, CU-ATS, CU-TEP, TU-GET, & ACADEMIC WRITING
GED
100% test-pass guarantee. Free course repeating if there is a fail.
IGCSE
90% of our students pass the test when they follow our most recent IGCSE course syllabus.
A-Level
In-depth lessons and techniques to ace all questions. Find out what's best from our intensive advanced course.
SAT
We help you succeed on the SAT by taking the quickest and most accurate route!
IELTS
Our IELTS 8.0+ experts will reveal all of the secrets to getting an IELTS band 7.0 or higher.
TOEFL-MUIC
Get your target score with highly exam focused course
CU-TEP / TU-GET
Practice the real exam for the best result
GSAT
Cover all exam topics and train quick thinking
CU-AAT / CU-ATS
Push and put students on the right path to Chula International Program
BMAT
Ace all 7 parts 3 sections of the BMAT test
ACT
Time-saving tips and in-depth study of all parts
About US
The Planner Education is a highly qualified academic tutorial center preparing students for GED, IGCSE, SAT, IELTS, CU-AAT, CU-ATS, TOEFL-MUIC, MUIDS, CU-TEP, TU-GET, A-Level, AP, IB & TOEIC.
A better future starts with good education
The Planner Education wants to see you accomplish your dreams. Our major goal is to maximize your educational success. We always believe that the pursuit of higher education is the most valuable. We guarantee the quality of teaching and learning as our experienced instructors are highly trained to be professionals. Our courses are designed in a goal-oriented way because we do put your success as our priority. Don't believe our word right away! The success of our students shows everything.
Expert teachers

High test scores

Friendly pricing

Best Location

BTS Chitlom
Proudly present our success stories
Find a class that's right for you.
Study with the best instructors in Bangkok! Nobody regrets.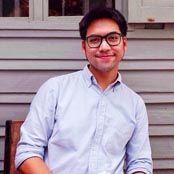 Kru Boss
Master of financial engineering, CU ● Bachelor of Mathematics, CU
My highest priority is to enhance the qualities in my students as life-long term. That means my teaching methods mainly focus and design for the students individually and the results have reflected as expected from time to time. Through many years of the experience in Math area…
GET IN TOUCH
Drop us a message if you have any inquiries. We will respond to your message within 24 hours.