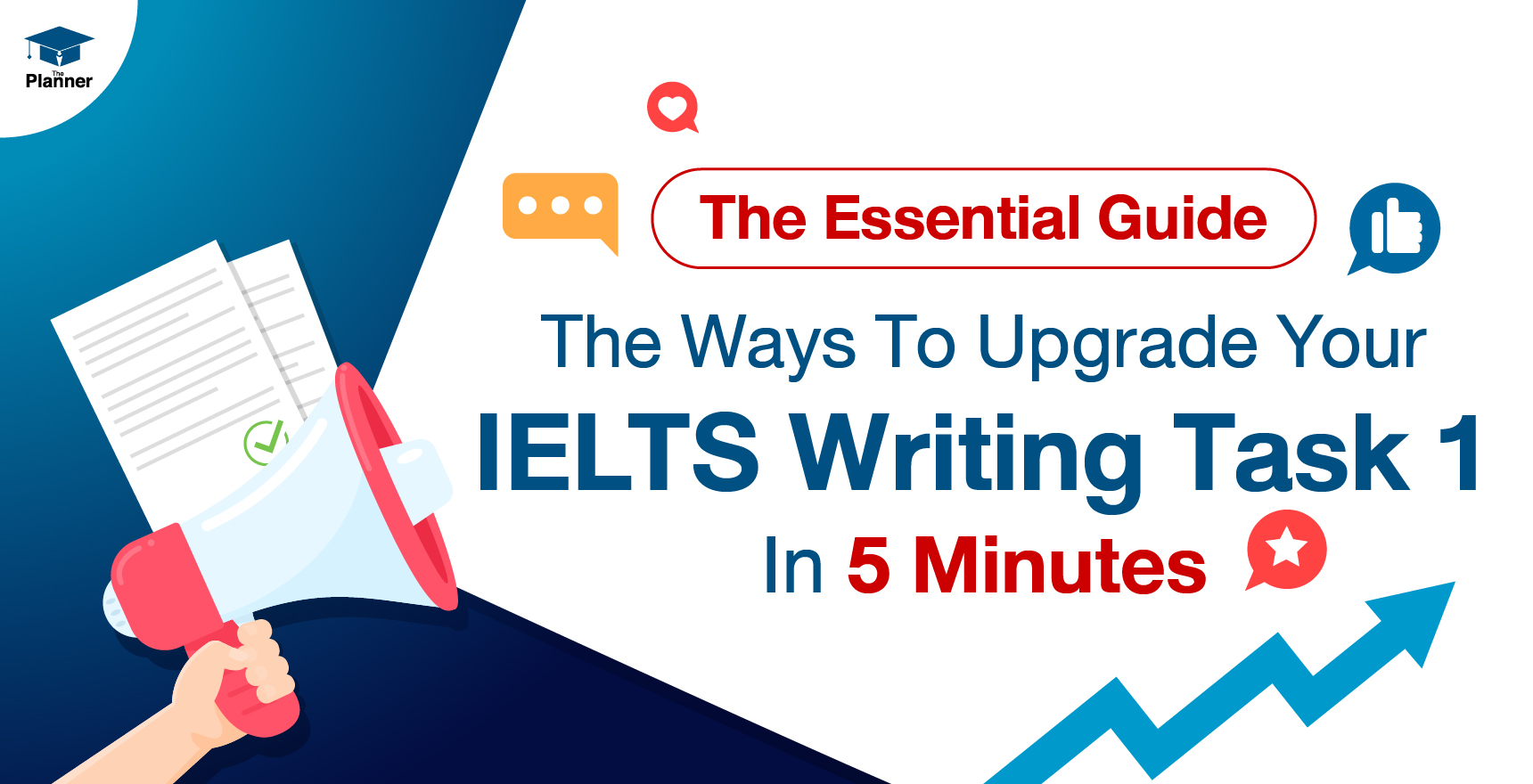 On The IELTS academic exam, your abilities in speaking, writing, listening, and reading the English language will all be assessed. But do you believe that a lot of people miss out on the opportunity to fulfill their dreams merely because they were unsuccessful with part of IELTS Academic Writing Task 1 because they are not used to working with and don't know how to interpret this type of data.
Today, The Planner Education, IELTS tutorial center will bring you to  take a closer look at IELTS Academic Writing Task 1 and help you to produce high scoring essays. You'll find all these important lessons by following this blog below.
What is The IELTS Academic Writing Task 1
It is a written exam that details the data the problem has provided. There are several formats, including charts, tables of data, and diagrams. You must compose a minimum of 150 words. For the answers, you have to write in a report format to report information from what you observe in your writing.
Task 1 shouldn't be completed in more than 20 minutes (another 40 minutes should go to Task 2). If you want a great writing score, you need to present a clear overview to reach a band 7 and higher.
There Are 6 Different Types of Visuals in IELTS Writing Task 1
Bar graphs: This graph is in the form of a data bar, each with a different number. The difficulty with this image is that you must be able to observe images both vertically and horizontally.
Line graphs: This graph is to report data in the form of lines that are up, down, fluctuating or fixed on both vertically and horizontally..
Table charts: The chart is to display words, numbers, or signs, or a combination of these, in columns or boxes to illustrate a set of facts and their relationships.
Pie charts: The problem usually gives a circle graph that is divided into proportions, perhaps 2-3 graphs. There could be a lot of the same and different data if you choose to write and compare.
Process diagrams: This image is to show steps such as production steps, steps in natural process or various evolutionary steps, etc.
Maps: The problem will give you an image of a map, usually 2-3 pieces. It's a picture of a place that has changed over time, maybe within 20, 30, or 50 years, etc.
What Should You Do if You Want to Get the IELTS Writing High Band?
Find Two Main Features and Write Them in 2 Sentences: The first sentence is the outstanding overview, the second sentence is the contrasting information that is outstanding. This one has to look at the problem mainly what we can see, but in contrasting information, we will drill for information. Either an increasing trend versus a decreasing trend, or where we can use linguistic tools related to comparison.
Finding Detailed Information: Most of the data will help us to divide it easily because we will get 2 sets of data from 2 pie charts or 2 line graphs for example. You are just describing each set of data in each paragraph.
Use the Vocabulary for Graphs and Diagrams: Increase, decrease, dramatically, rise, and other words will make your essays more formal, and a variety of vocabulary that not only describes but also emphasizes the changes, similarities, and differences in the data.
Write the Overview, Details and Proofread: The last steps are the most important because if you explain the answer unclearly, the reader will not understand what you are trying to say and you are at risk of losing your marks.
We understand how important studying is, let us be a part of your bright future.
See what courses are the best for you: IELTS | IGCSE | A-Level | SAT | GED | TOEFL-MUIC | CU-TEP | TU-GET | GSAT | CU-ATT | CU-ATS | BMAT | ACT | IB
Are you ready to catch your dream with us?