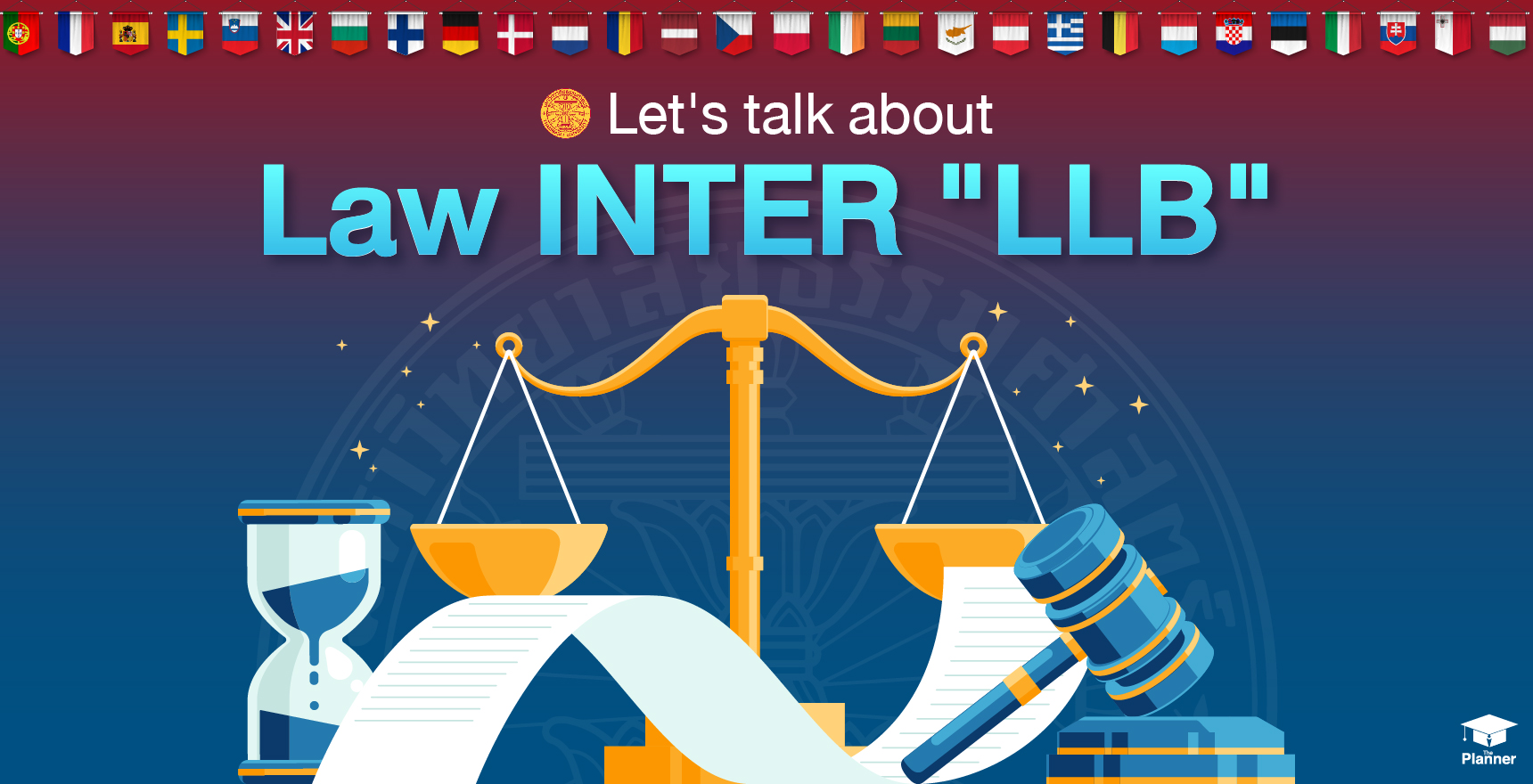 There is no denying the impact of foreign series. Some high school students will be strongly influenced and inspired when determining which faculties to higher education, especially by the Korean series emphasising professional insights. The field of law is one with an honourable career, a stable career, and a good income. As a result, many students consider the Faculty of Law one of their dream faculties.
Thammasat University is a well-known law school in Thailand. Thammasat has international law programs. The Bachelor of Law Program in Business Law, or LL.B., study business law course. And participate in international exchange programs. Both short-term—roughly 5–6 months—and long-term—a year—are included. Additionally, students participating in long-term exchange programs overseas will get two diplomas, including one from Thammasat University. And the Law degree from the university in the nation in which you swapped. What scores does LL.B. use in the entrance examination? And what profession did you ultimately choose? Will be examined in this article jointly.
Studying at the Faculty of Law (LL.B) will be entirely in English. The law learned will be business law, such as international business law, copyright law, consumer protection law, labour law, etc. Most significantly, the English language score for the admission exam is relatively high because the English Essay component of this faculty's exam requires students to write up to 20 pages at a time. The test scores used to apply for further studies, the test results cannot be more than two years old. 
IELTS ( Academic ) : ≥6.0 
TOEFL (CBT) : ≥173 
TOEFL (PBT) : ≥500 
TOEFL (IBT) : ≥61  
TU-GET : ≥500 or Computer-based : ≥61
SAT : Overall ≥1200
SAT (verbal) : ≥550
             The requirements for admission to the LL.B. program are relatively strict. Suppose you're unsure about your capacity to carry out your objectives. You might seek advice from The Planner Education if you're still unsure how to begin planning. Because The Planner Education offers all the courses you may want to take if you wish to study IELTS, study IELTS, study TOEFL, study TOEFL, or study SAT. I assure you that you will be able to enrol your pupils in the LL.B. program of their dreams. Put your mind at ease regarding your entrance exam results. What jobs can you pursue after graduating from the Faculty of Law (LL.B.)? First, let's look at the career route. 
Work in a law firm
Lawyer
Prosecutor
Legal advisor
Work in various organisations such as international organisations
Personal business
The careers represent only a portion of it that many people have. If you are a student at the Faculty of Law (LL.B.), you may be sure that you can choose a successful future route. Come on. You can do it.
We understand how important studying is, let us be a part of your bright future.
See what courses are the best for you: GED | IGCSE | A-Level | SAT | IELTS | TOEFL-MUIC | CU-TEP | TU-GET | GSAT | CU-ATT | CU-ATS | BMAT | ACT | IB
Are you ready to catch your dream with us?