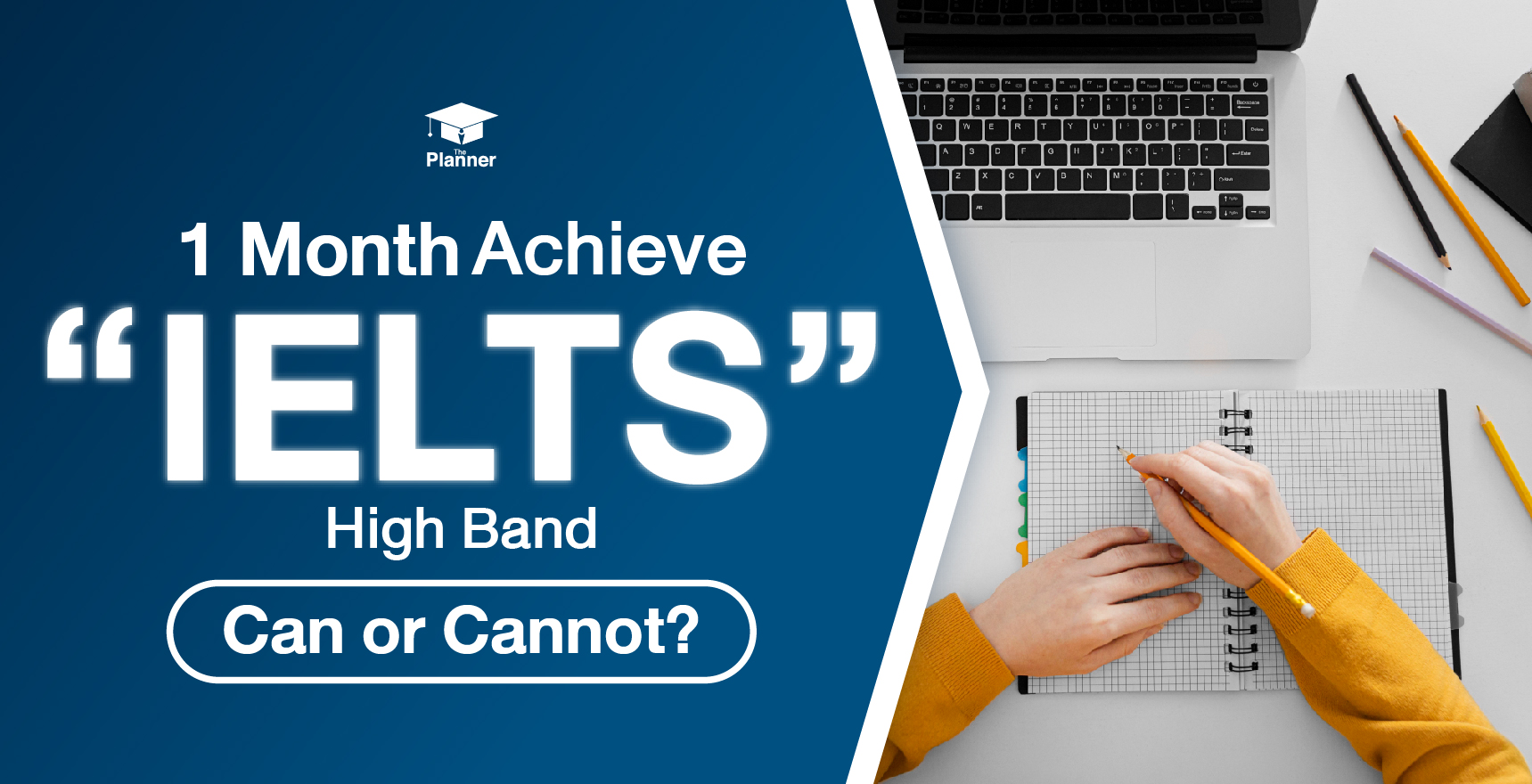 We regularly see blog posts and videos where people provide advice on how to learn a language in a given period of time. So, how can it be real if one has to challenge themselves to learn English for the IELTS Test in one month? Today, The Planner Education would like to talk about this question.
In the IELTS test, your ability to listen, read, write, and speak English will be assessed during the test. If you want to increase this total score in one month, maybe you have to consider 3 factors as follows.
1.Your current level of English
Whether you learned English as a high school subject, studied it at a private language school, or watched TV and YouTube in English, at least you already have basic knowledge of the language, which might help you easily learn English for the IELTS test and achieve a high score. But if you are a beginner in English, it will definitely be difficult for you to do and overcome the high band of the test in one month.
2.If you're living in an English-speaking country
The English-speaking country you live in will help you improve your skills in English by the situation you face every day. The constant communication and interaction will force you to learn new words, phrases, sentences, and even idioms. It is indeed a great way to start mastering the new language in no time. So, when you take the IELTS test, it can help you to get some score, especially in the listening and speaking parts, even if you haven't learned and practiced heavily in English.
3.How hard you study and practice
The key to achieving an IELTS effective score is learning English and practicing it for enough time. "Hard to learn" does not imply that you devote your entire life to learning, but rather that you devote a significant portion of your time to accomplishing your goal. It sounds good to hear that one gets the high level of IELTS by not practicing any English tests and by being confident in his knowledge. But how do you trust that it will be true every time?
To conclude, learning English for the IELTS test in one month might be 50:50 or impossible to judge. Because this depends on the background of the person who is taking the test. If he or she has a good background in English, it is not too difficult to take the high band of IELTS. On the other hand, if he or she hasn't got any background in English or has a little bit of English, they will not be able to break into the high band of the IELTS in one month. According to Manfred Spitzer, the neuroscientist, and Steve Kaufmann, the linguist, they said that the brain is a learning machine, but the brain learns slowly. "Learning another language must take time and requires people to get deeper into it."
If you all need to improve your English skills and want to learn more about our IELTS course, click now on this button below.