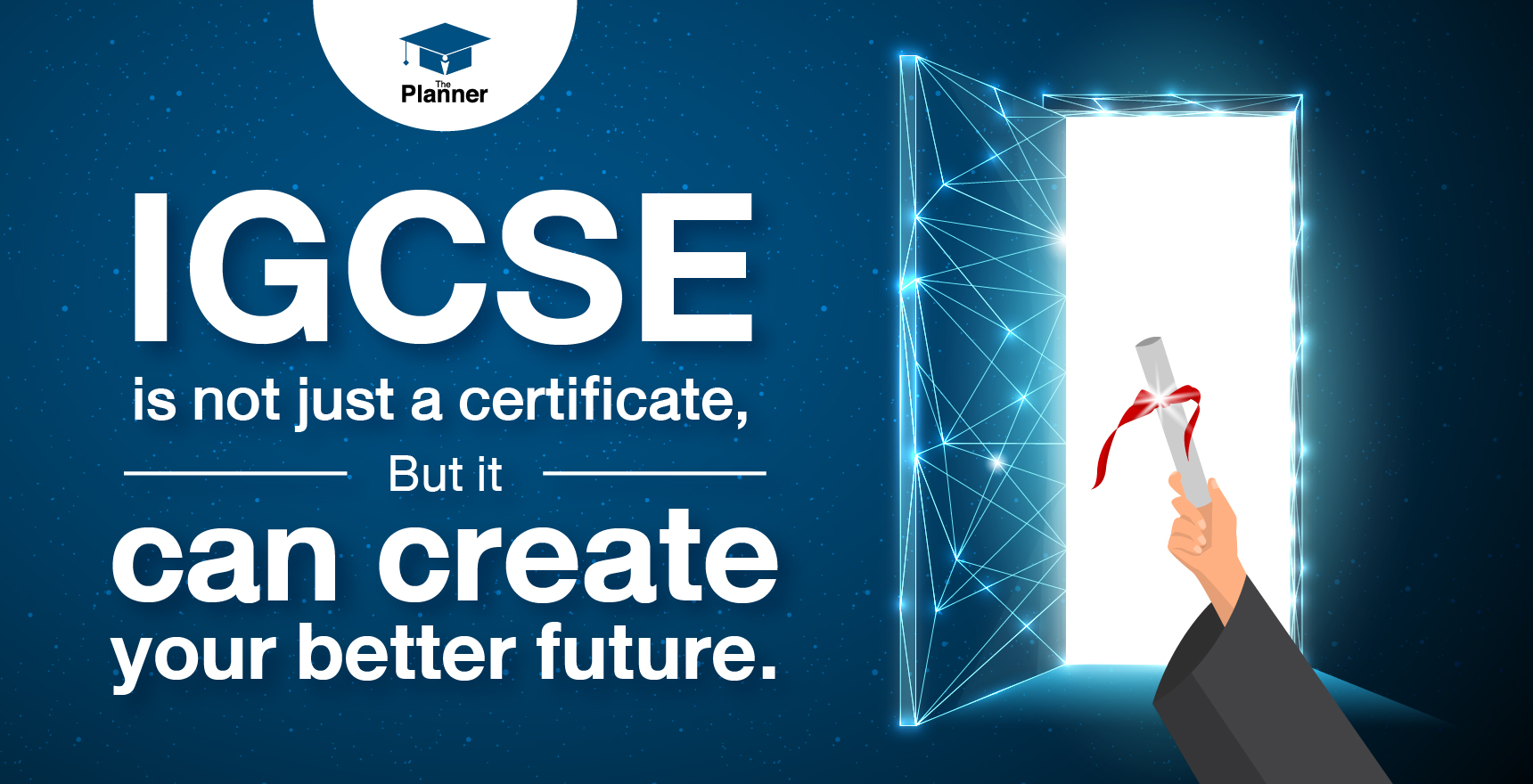 "Better future" is the goal which everyone dreams about, but how many people can achieve the goal. Once Michael Jordan, one of the best basketball athletes said "Get the fundamentals down and the level of everything you do will rise" and that means when you get all the fundamental details those things you do will succeed.
As well as studying, for IGCSE if you look superficially, it would be just a certificate or another step for A-Level and university education. But in detail, IGCSE was well designed for students who need the fundamentals and want a better future.
In another word, IGCSE subjects are comprehensive and have over 70 subjects in 6 subject groups which are 
Required subject: English Language and Literature
Required subject: Mathematics
Required subject: Science
Subject: Humanities and Social Sciences
Subject: Creative and professional
Subject: Language
If you look closely at "Required subjects", you see that it is all fundamental for understanding A-Level content, university education, and work. For example, mathematics subject which you have to learn its jargons, probability and statistic that you can use in every day's life as well, here the situation, you go to the restaurant with your friends and you have to share its cost but you do not need a calculator because you are good at mathematics, or in work, you can use data and calculate tenor from it, sound like a professional isn't it.
In the same way, another subject that is not required but you can choose on your own, depending on what you want to study in A-Level, university education or what kind of work you want to do, these subjects can create you better career path for you because it is the fundamental you need to learn in no matter what. Such as subject we The Planner Education teach here Humanities and Social Sciences subject groups there is a subject named "sociology", with all the contents we teach if you want to apply to the faculty of humanities or social science you will learn it quicker than anyone else in your university class because you have all fundamental, but the most important about this subject you will understand how the society works and get along with it.
Or Creative and professional another subject group which we also teach here, there is subject named "computer science" that is very popular nowadays, so it means the market need higher skill person too, therefore if you learn all the fundamentals in IGCSE course you will not worry about your basic skill anymore and you can focus on harder contents during your university education.
So IGCSE is just not a certificate or another step to A-Level but it is most important fundamental to study on university education level and get higher skill on work, and that is close to word "Better future"
For any further information about our IGCSE course please click the link below