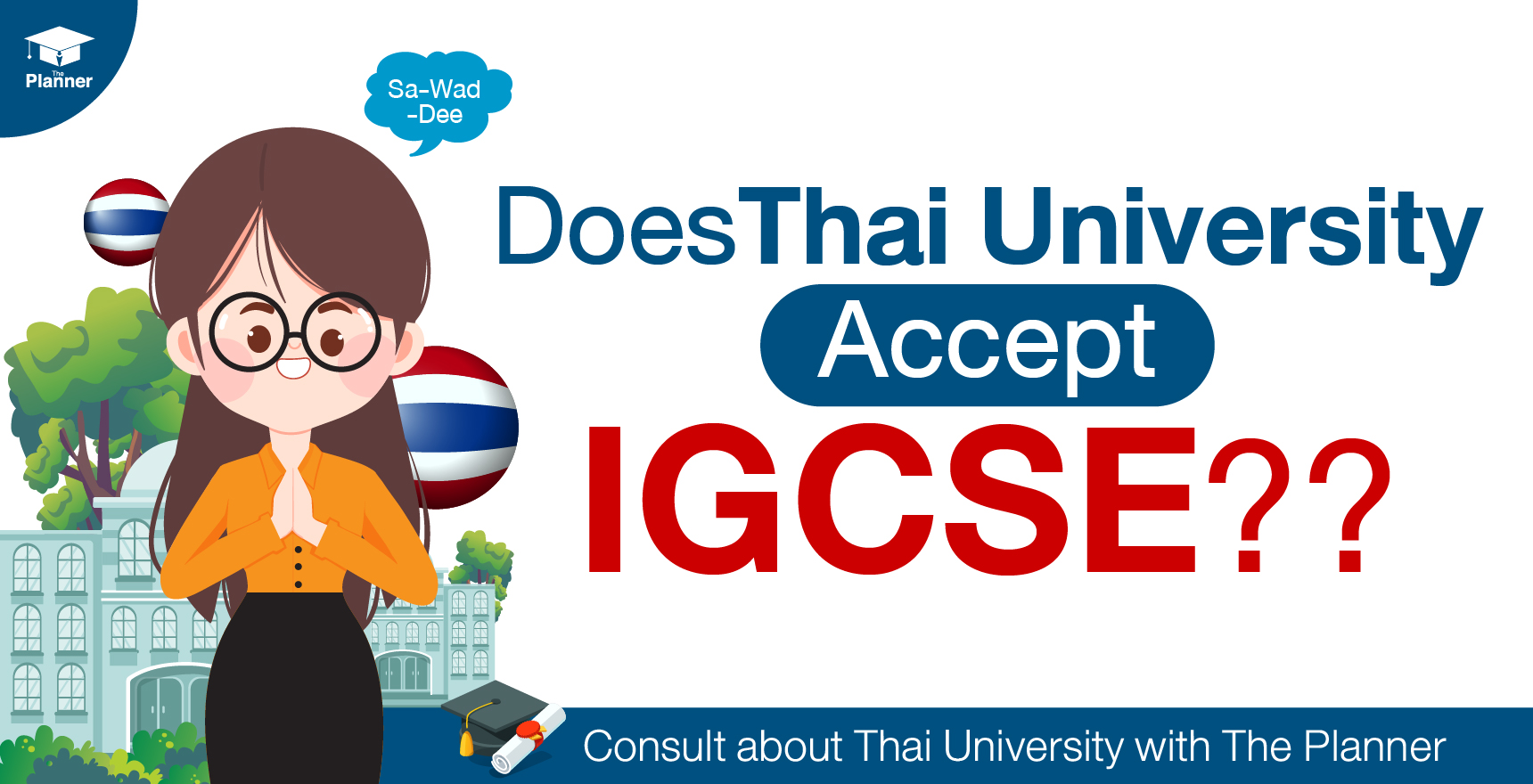 International Universities in Thailand used to accept IGCSE 5 subjects. In the past, IGCSE was equivalent to a high school diploma, but nowadays it is only equivalent to middle school graduation. Students are required to submit A-LEVEL scores in minimum 3 subjects, graded above C or depending on university's requirement.
Therefore, if you are planning to study undergraduate in Thailand, you need to have both IGCSE and A-LEVEL diplomas to be qualified as a high school graduate. You can see requirements of each university on its website, some faculty such as BBTech at Chulalongkorn University requires you to submit a Mathematics test score, A-LEVEL Math is one of the choices. So, if you don't want to take the SAT test you can plan to take A-LEVEL Math instead. You can see our A-LEVEL course here for more information -> A-LEVEL Click
Not only IGCSE/A-LEVEL, Thai universities also allow students to submit a GED diploma as well. In Thailand, GED is more popular than IGCSE/A-LEVEL, probably because it takes less time. At The Planner Education, students only study GED for 1 month and they are perfectly ready to take the GED test, most of our students pass the test and achieve the diploma, if not, they can take our GED course again for FREE.
In conclusion, does Thai international university accept IGCSE? The answer is NO, you need to submit A-LEVEL as well in order to be qualified as a high school graduate.
A better future starts with good education. See what courses are the best for you:
A-LEVEL | IGCSE | GED | SAT/GSAT | ACT | IELTS | IB | AP | BMAT | TOEFL-MUIC/MUIDS | CU-TEP | CU-AAT | CU-ARTS | TU-GET | Academic Writing